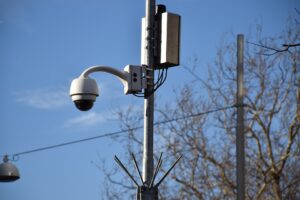 IP Surveillance System
Cameras have always been an integral part of any monitoring system and is extensively used, now more than ever. Recognizing the potential of video surveillance to enhance security, We bring you integrated solutions to simplify as well as strengthen your video surveillance systems. We provide an end-to-end support–from cameras and monitors to software for easy integration; collection, analysis and storage of data; all of which contribute to building a powerful and effective security system.
We offer a complete range of solutions for all aspects of video-based security systems.
Network Cameras – Dome, Bullet and PTZ.
Explosion proof Camera
Thermal Camera
Panoramic IP Cameras
Network Video Recorders
Video Management System
Video Analytics
Integration